Facilities and Resources
St Madeleine's provides modern learning spaces that support collaboration and enhance a variety of educational experiences.
The learning spaces at St Madeleine's are designed to enhance the learning opportunities of our students.
From the latest technology to flexible seating options and adaptable class sizes, students will learn how to work both independently and as part of a small or large group depending on the task at hand.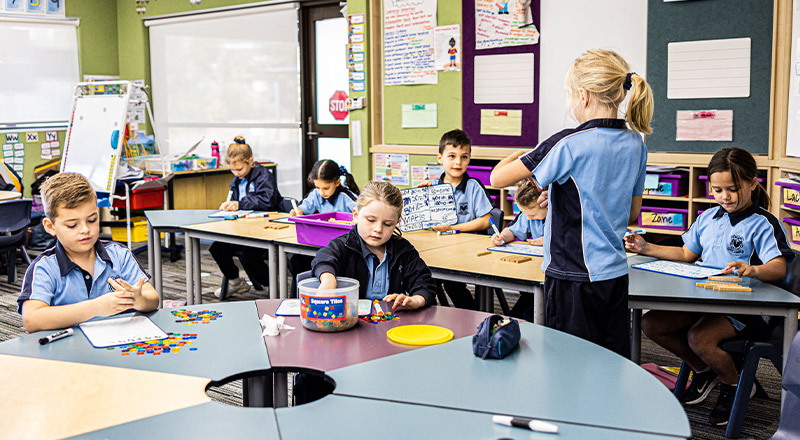 Take a 360° virtual tour
We invite you to explore our school facilities and discover what makes St Madeleine's a great place for your child.
Learning Spaces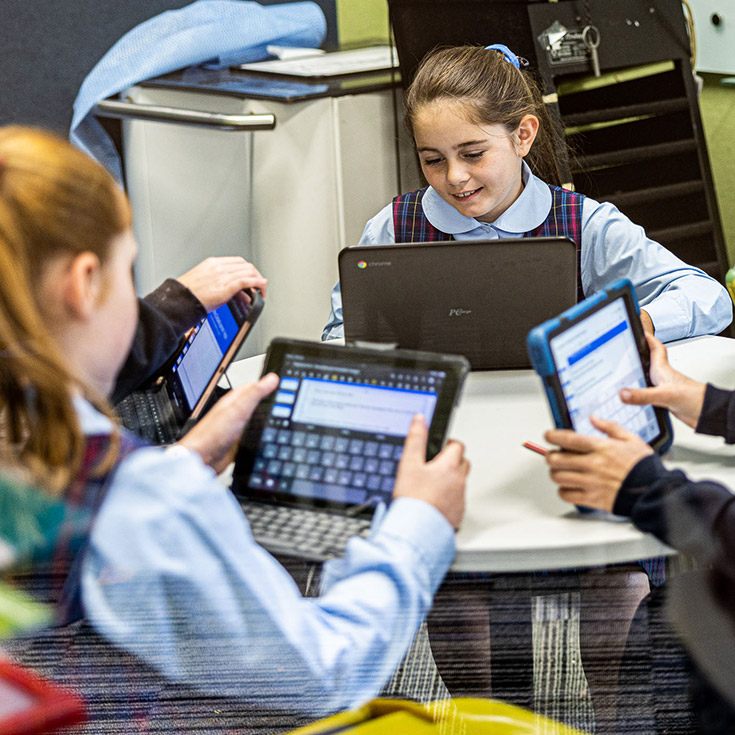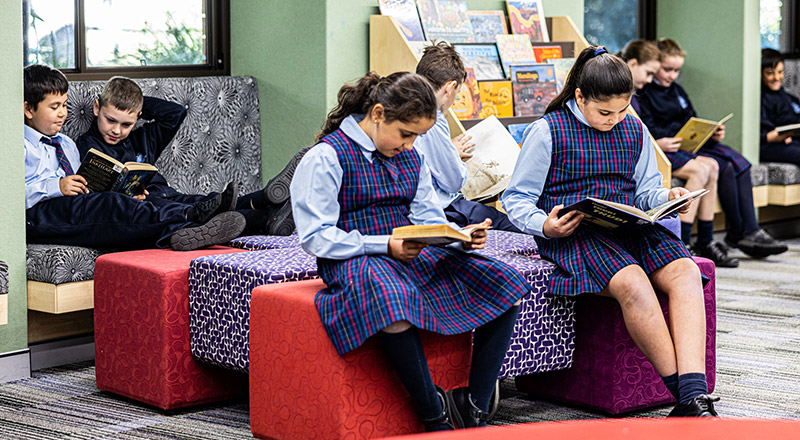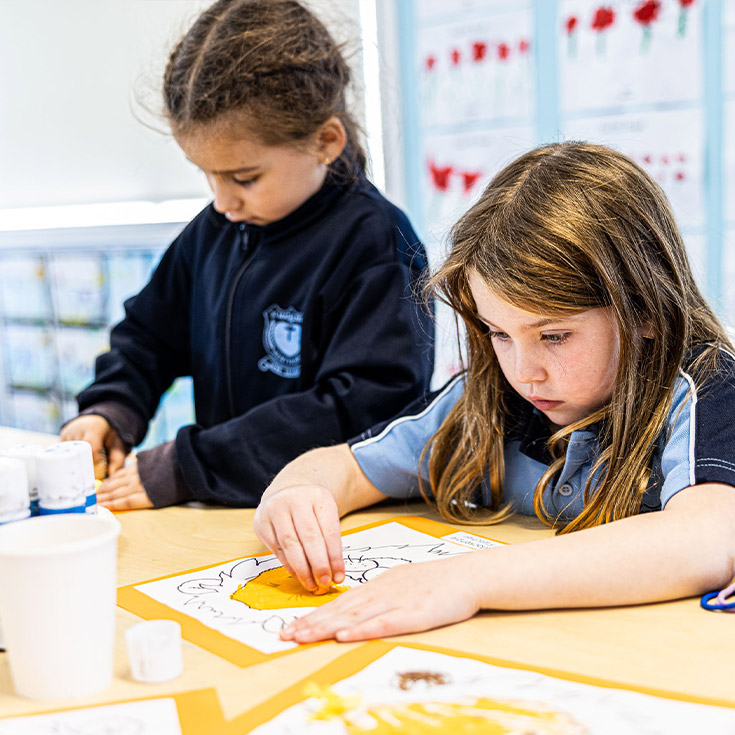 We believe teaching is not confined to four walls, which is why we use a range of different spaces to engage students in their learning. This includes a learning support space, break out spaces, resource rooms and creative arts wet areas.
Our Kindergarten space is vibrant and welcoming, its spacious design supporting a variety of different learning styles to cater to every student. The newest members of our school community are able to explore new experiences and build friendships in a safe and stimulating environment.
Our students love learning in our open, light filled, well ventilated learning areas with beautiful vistas across our playgrounds or the bushland. Students are supported in all spaces with the latest technology to enhance learning and student engagement.
Specialised areas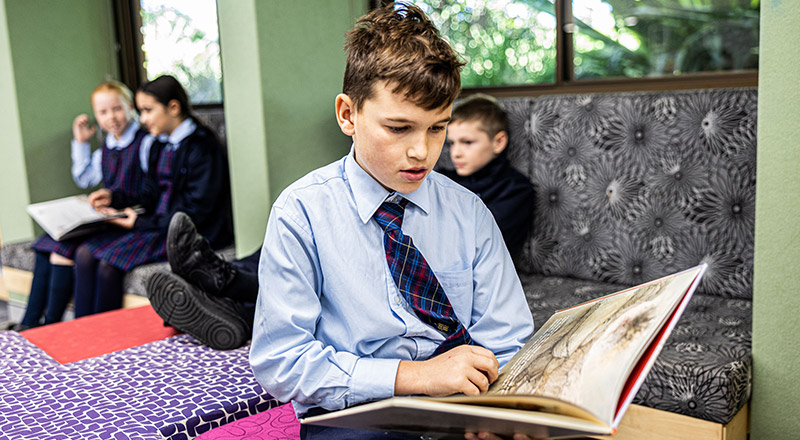 Blake library
Our library, named for the Blake family, the first Catholic family in the Kenthurst area, is a favourite for all students who use it for reading, games, craft activities. Every class visits at least weekly to borrow books and develop their love of reading.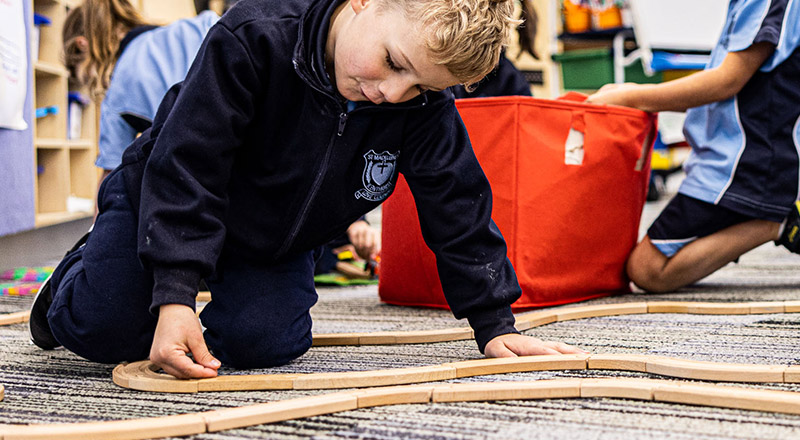 Out of hours care
Ambrose Early Years Learning and School Aged Care provides before and after school care for students in Years K-6 in a well resourced space located on the school grounds. Specialist staff take great care of the students in a safe and secure environment that encourages positive social interaction.
Outdoor Areas
Students at St Madeleine's also enjoy making the most of the school's outdoor areas. These include open grassy areas, play equipment, sports courts, gardens and shaded play areas.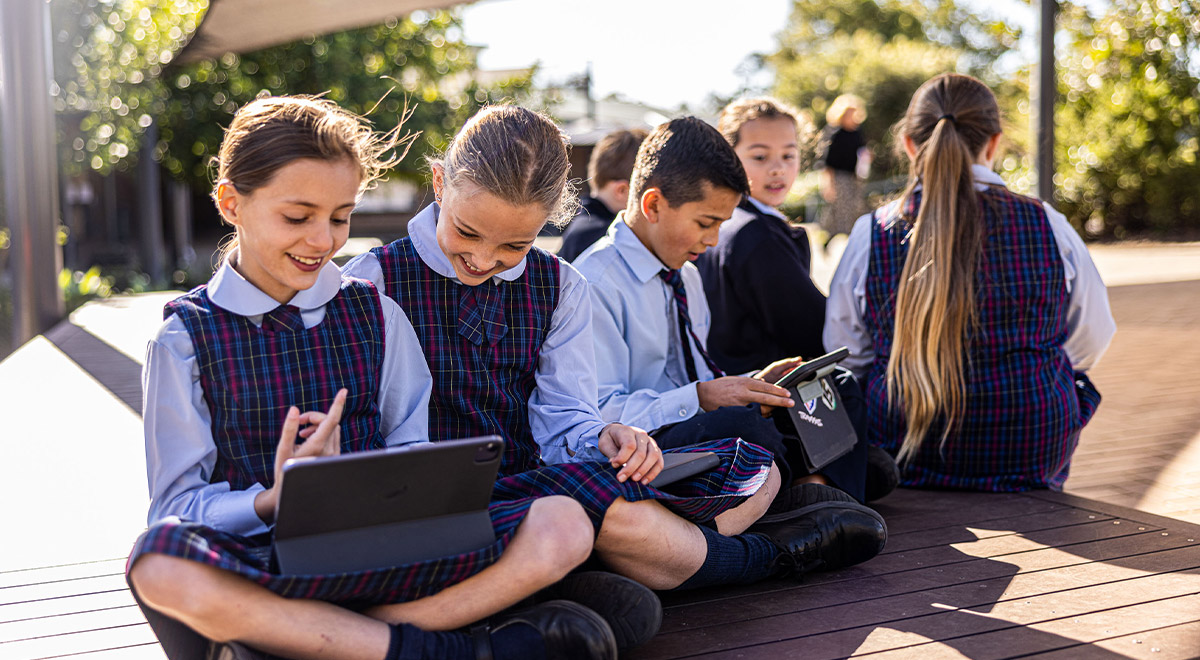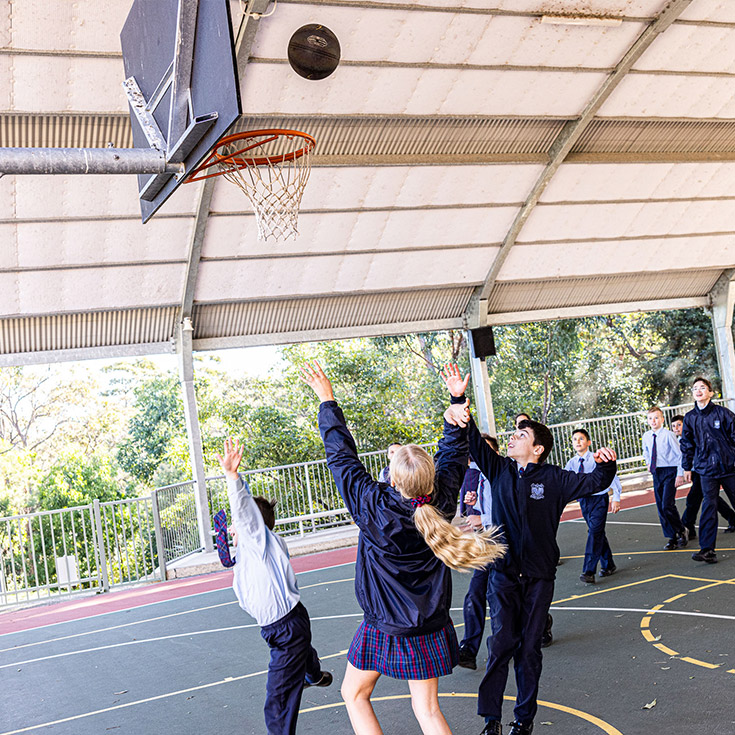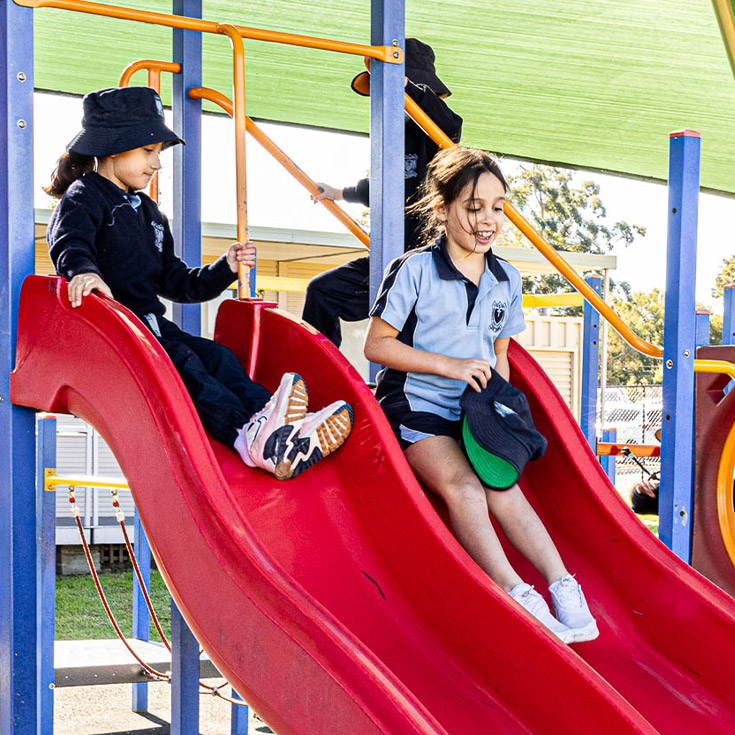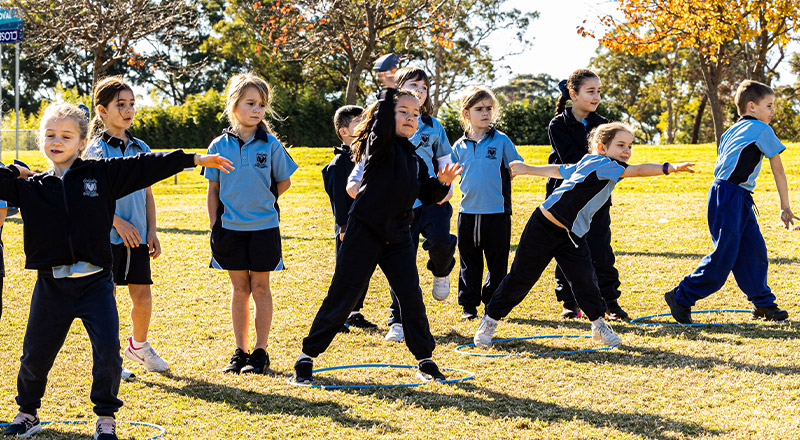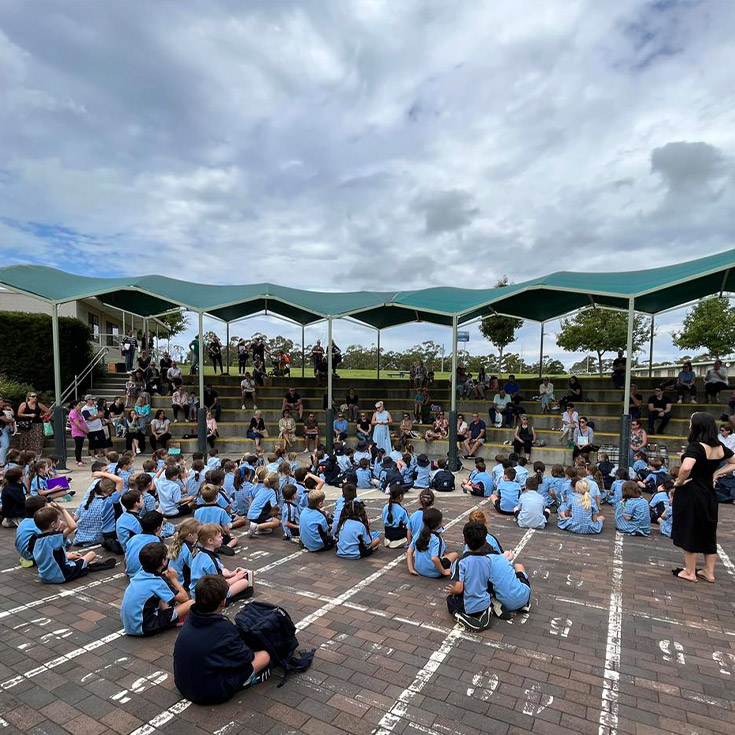 A large basketball court is one of a number of areas available for students to engage in physical activity and, being undercover, it can be used all year round.
We strive to offer our children a range of activities and sporting opportunities that help to develop the whole person and have separate grass playing fields available for Years K-2 and Years 3-6.
This vast area is great for play and for students to eat their recess and lunch under the shade sails on the amphitheatre steps.
Our students love making use of the undercover play equipment, situated on a soft fall surface for student safety. This exciting area of our playground encourages healthy, active play.
Visit St Madeleine's today!
See for yourself why we're such a great place to learn.