Our Story
Transforming the learning of each student every day.
Love Learning
St Madeleine's is proud to be part of Catholic Schools Parramatta Diocese's system of 80 Catholic primary and secondary schools operating across Western Sydney and the Blue Mountains providing more than 43,500 students with a high-quality, low fee Catholic education.
At St Madeleine's Primary we are committed to the development of the individual child within a positive, supportive community. We aim to provide a stimulating educational environment that nurtures a love of God in our students, within the context of our Catholic faith. We are committed to providing our students with a high quality and holistic education that develops the whole person.
Love Learning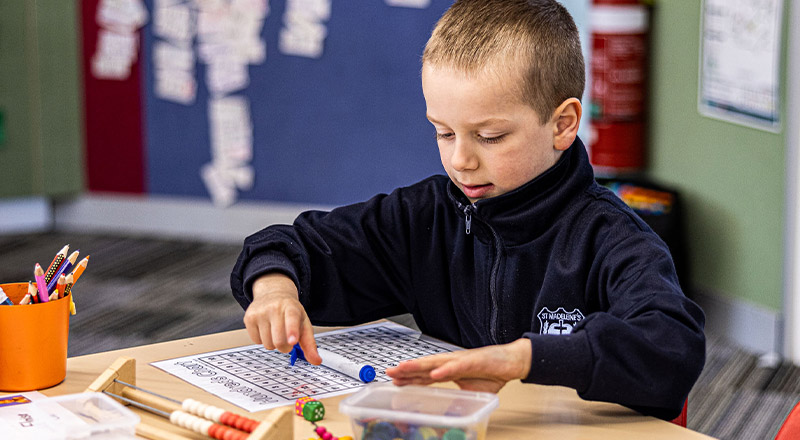 Our school is committed to

creating a

learning community

where we:
Our school logo
Our school's logo is inspired in part by our namesake, St Madeleine, early educator and founder of the Society of the Sacred Heart. The logo incorporates the Sacred Heart, surmounted by the cross, representing Jesus' love bought at the cost of sacrifice. The heart is flanked by sheaves of wheat, the symbol of Jesus' self-giving through the Eucharist.
Our school logo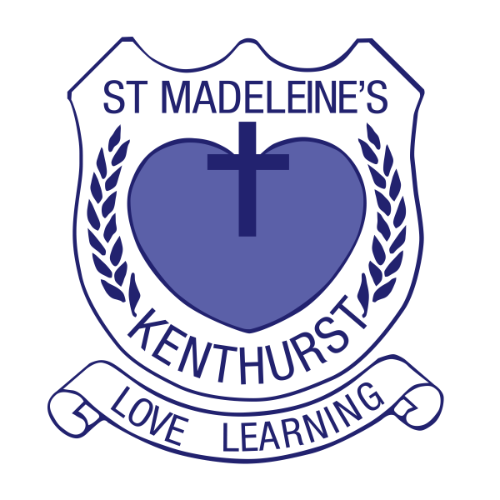 Testimonials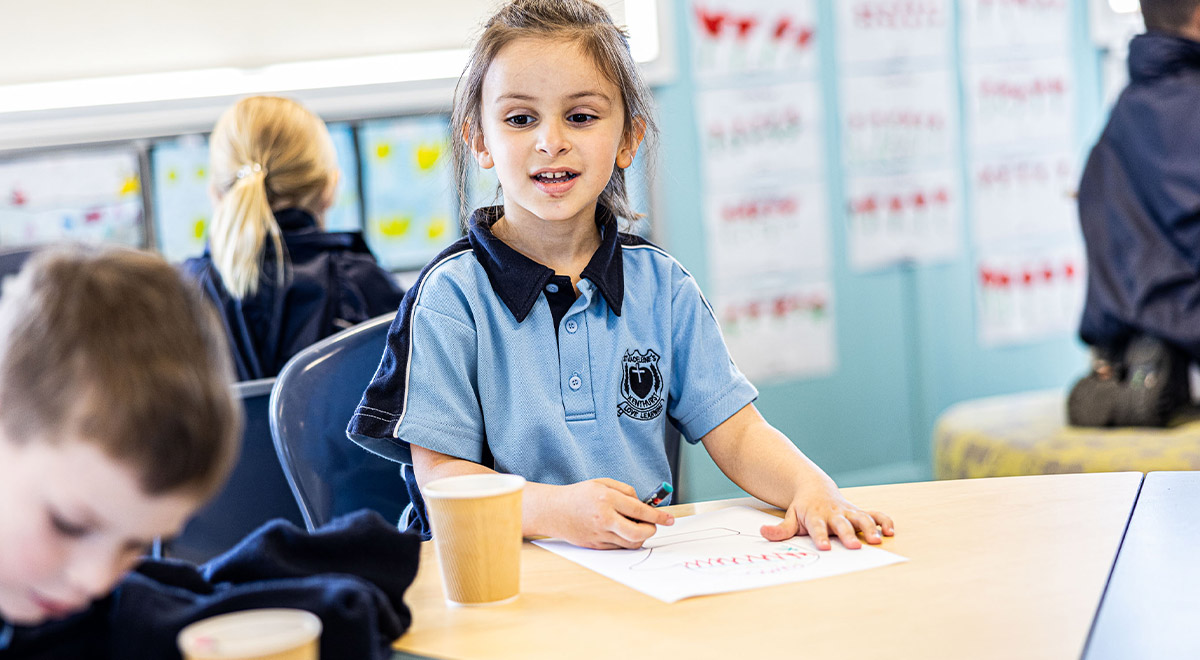 "I love my school because of all the interesting things we get to learn and all the fun I have with my friends. The teachers are always kind and know exactly how to help you."
Student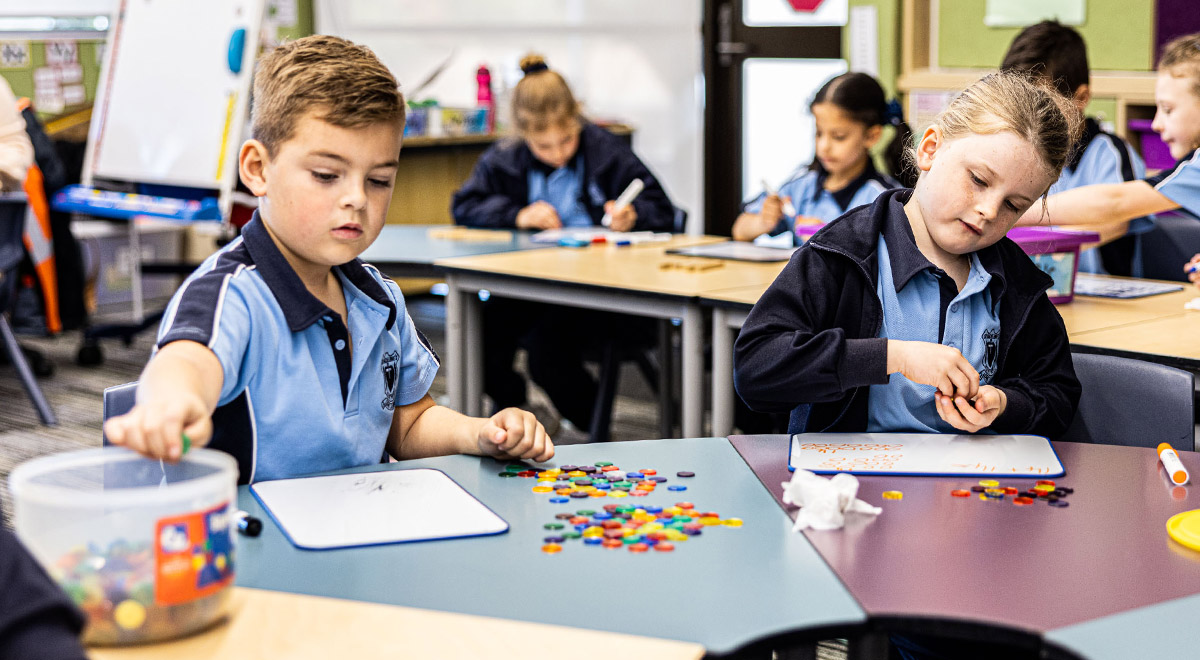 "The community at St Madeleine's is a welcoming and inclusive community that focuses on the formation of the whole person and not just educating the basics."
Teacher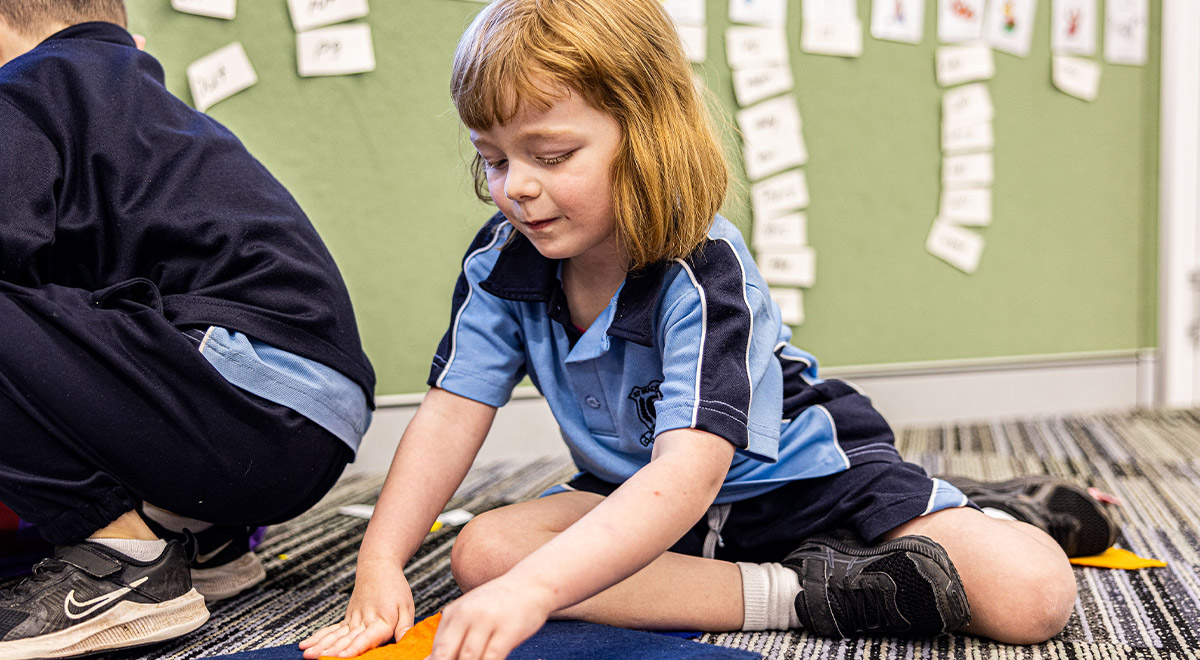 "It is a privilege to guide young people on their learning journey and at St Madeleine's our culture of care and kindness ensures every student feels supported."
Teacher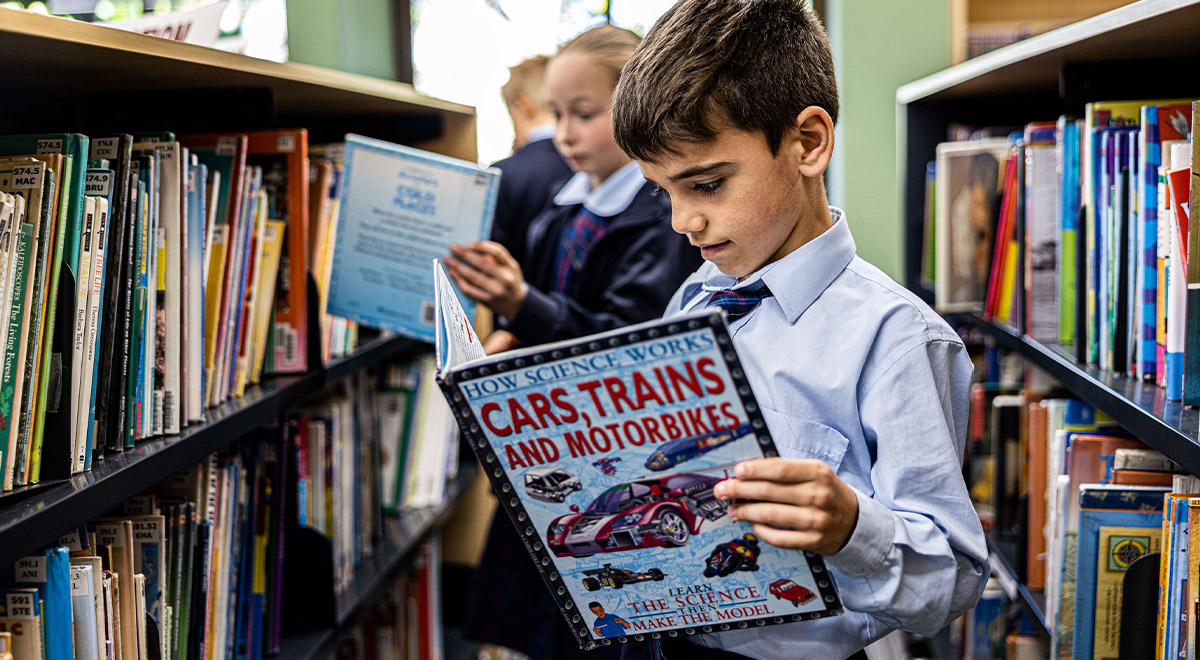 "Thanks to St Madeleine's my son has developed a genuine love of learning. He honestly loves going to school and in particular, he loves library lessons."
Parent
Our history
St Madeleine's Primary was established in 1987 to cater for children in the newly developing semi-rural areas of Kenthurst, Annangrove, Dural, Glenorie and Glenhaven.
St Madeleine's is named in honour of St Madeleine Sophie Barat, who founded the Society of the Sacred Heart in 1800 and whose prime concern was the care and education of children.
Foundation principal of St Madeleine's, Sister of Mercy, Sr Margaret Rowe oversaw the opening of the first stage of St Madeleine's Primary in the Easter of 1987. The new Annangrove Road site welcomed children in Kindergarten, Year 1 and Year 2. Stage 2 of the school was opened in July, 1989, with the final stage opening on 25 March, 1994.
The motto of St Madeleine's - Love Learning - has always reminded our community that the human and academic excellence we are striving for is worthwhile, and encourages us to pursue our mission with enthusiasm.
For over 35 years, St Madeleine's has continued to grow and evolve, adding to its facilities and undergoing refurbishment to ensure that the school reflects contemporary teaching and learning for today and the future.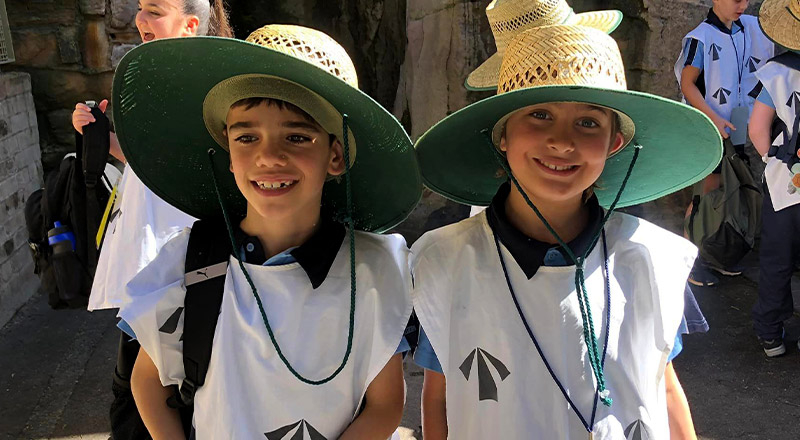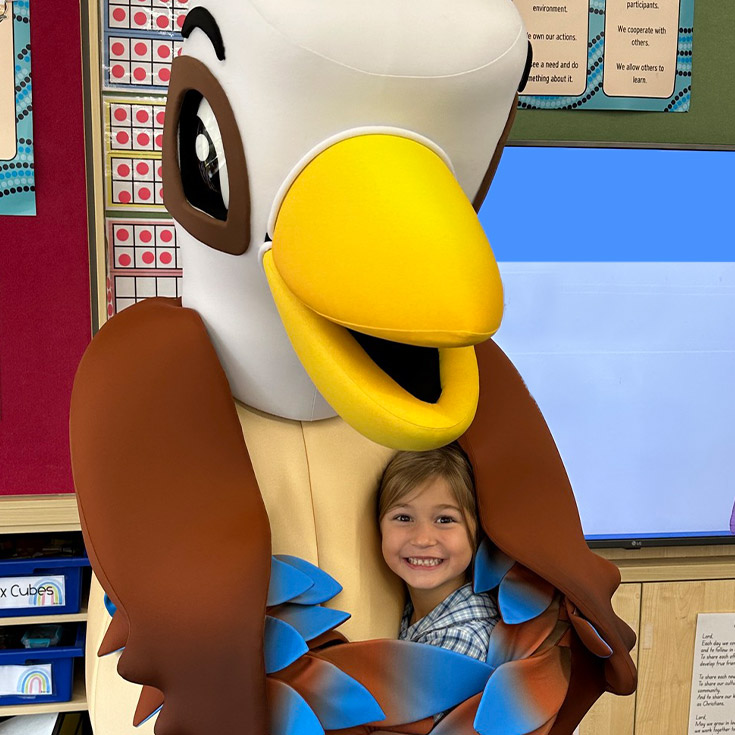 St Madeleine's has a number of policies and procedures that govern various aspects of our school life.
Providing parents, carers and the wider community with information about various aspects of school performance and development.
We invite you to join our vibrant learning community
Contact us today to find out how to enrol.