St Madeleine's Open Day
18 Oct 2018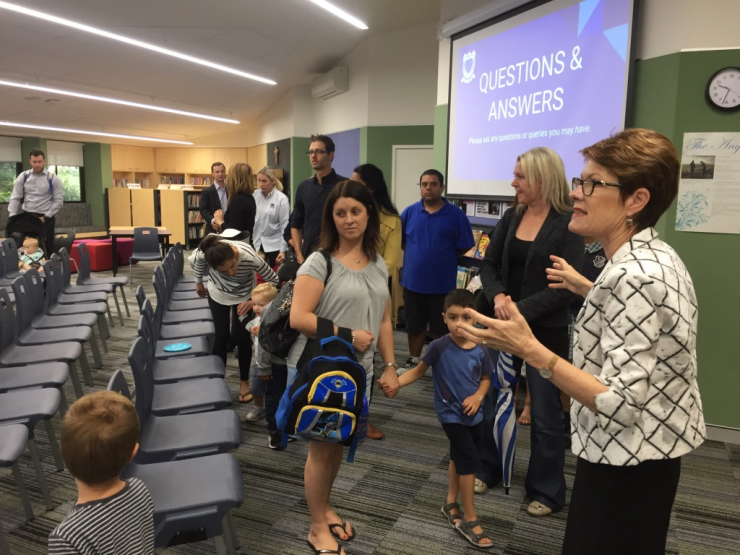 On the 6th of March we invited prospective families to visit St Madeleine's.
This time of the year is always exciting as we begin to prepare for another intake of Kindergarten students as our current cohort settle in to the school routine and way of life. This year, we had prospective families tour our facilities and learn about the wonderful work that students have been doing recently at school.
Mrs Black, Mrs Jefferson and Mrs Fisher held a presentation for parents, discussing our facilities, faith and learning with the families who then toured through the primary classroom, infants classrooms and library, providing parents with an insight into life at St Madeleine's and the opportunity to ask questions about our approach to learning.
As our current cohort of kindergarten students begin to settle into the routine of school and commence their learning, we're excited to see many fresh new faces ready for action in 2019, and we look forward to working with these families in partnership to provide all students with the best possible learning opportunities at St Madeleine's.
Thank you to all of the prospective families who visited our school - we look forward to seeing you next year!
For more information on enrolling at St Madeleine's for 2019, please contact the school office on (02) 9654 6751.