A visit from the author of the Scallywag books
15 Aug 2019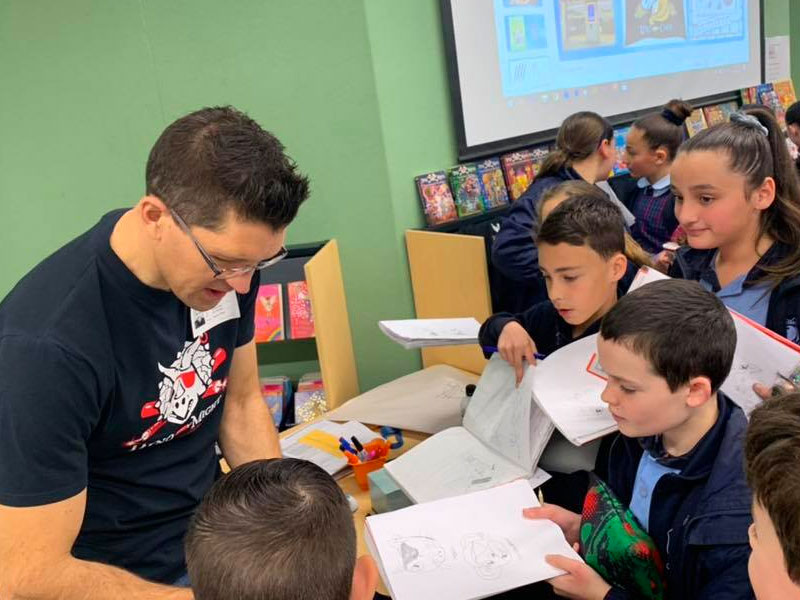 The children of St Madeleines had the pleasure of being visited by Dr Cameron Stelzer the wonderful author of the Scallywag and Pierat series of books.
He shared his talents of illustration and spoke to us about things that inspired him to create the wonderful series of books. The children were engaged in quizzes and the art of drawing.
Dr Cameron Stelzer really is a real Doctor, not a made up one like Dr Seuss! His doctorate is in Visual Arts (so , you won't find him hanging around a doctor's surgery).
Cameron has been a full-time author for fifteen years and has written and illustrated twenty books for children and has worked with over six hundred schools around Australia. His books have won a dozen international book awards. The six books in Cameron's Stroogle series use enchanting rhyme and vivid watercolour illustrations to bring the stories to life.
We are lucky to now have autographed copies of not only his books in our library but also the illustrations he drew with the children.
What a fantastic way to kick of Book Week!
---
View photos from the day